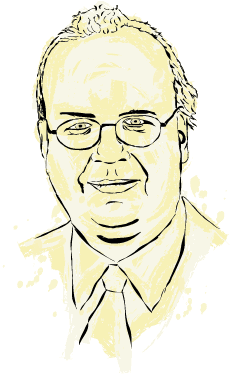 You might think people would find it disturbing that George W. Bush's political "Architect" grew up idolizing Richard Nixon.
Or, that one of his favorite tricks to play in his college republican days was to steal Democratic campaign stationary and direct mail the entire country invitations to a fictitious Democratic keg party.
But the world of politics is a sordid place. It's to be expected that someone hailed as the most influential advisor to a sitting president would grow up with a fondness for dirty tricks.
On a long enough timeline, however, everyone's survival rate drops to zero. Even Karl Rove.