Entries posted by Ramla Alethea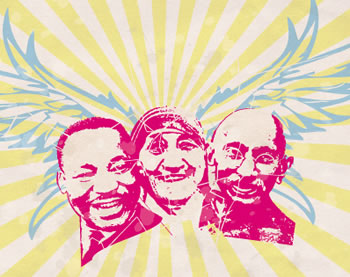 The fact of the matter is, we're all lying to ourselves. We want to believe it's possible to be holy. To feel divine. We sacrifice ourselves, put ourselves on the line, with the naïve notion it pleases some disembodied voice in the sky. We look to socially agreed upon models of exemplary "spiritual" human beings and attempt to replicate ad nauseam.
Jesus Christ, Mahatma Gandhi, Martin Luther King Jr., Mother Teresa.
→ 3 CommentsTags: Opinion · Society · Spirituality · Truth